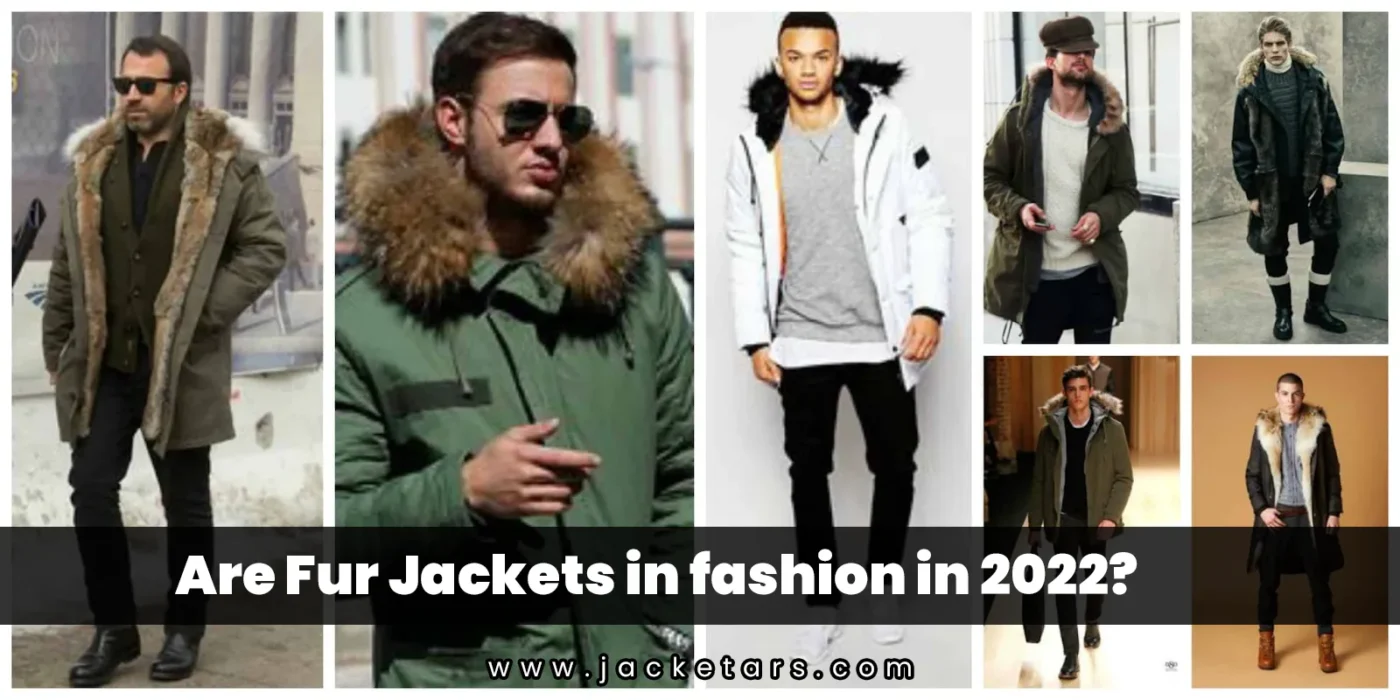 It's 2022 and you are thinking that whether you should wear a Fur Jacket or not? Then you are on the right page because here we are going to tell you everything you are looking for.
Fur jackets haven't gone out of style in decades, and there's no reason to expect they will go anytime soon. They were formerly the exclusive domain of royalty, but they are now becoming extremely popular among the general nobles.
A brief history of Men's Fur Jackets
The full-length raccoon fur coat became an iconic item for elite college students at American Ivy League colleges in the 1920s when football games were mandatory events. Across the United States, the trend was featured in men's lifestyle magazines and newspaper fashion columns.
Men have been wearing fur coats for a long time which means that guys have been stunting in the luscious material long before menswear was as meticulously curated and categorized as it is today.
Style of Fur Coats and Jackets
Men's Fur Coats and jackets can be divided into two groups. A fur coat can be constructed of any animal fur i.e fox, coyote, mink etc or faux fur, whereas a Men's Fur Jacket can be separated into two categories. A shearling fur jacket and a fur jacket. The main difference between shearling and a fur jacket is lambskin.
Men's Fur Coat
Fur Coats are men's most common pick. These are meant to provide superior insulation while also having the most attractive appearance. Furthermore, if you live in an exceptionally cold climate, they protect you from harsh wind, cold, snow, and rain. Manufacturing companies, on the other hand, are pondering how to make better use of this amazing material type.
Shearling Jacket Men
It was created first in 4000 Bc during stone-age and came a long way through. The skin of a lamb or sheep is used to make a Shearling Leather Jacket. On one side, they have tanned suede with wool, and on the other, they have an animal hide coat. Your shearling should be well-cared after and kept clean at all times.
How to style with a fur leather jacket?
There are quite various options with which you can pair up your Fur Leather Jacket. Let's dig some of them.
Black Fur Coat with charcoal jeans
You can't go wrong with this combination of a Fur Leather Coat and charcoal denim for a fail-safe relaxed casual look. Are you looking for a way to complete your look? To boost things up, wear a pair of dark brown leather Chelsea boots.
Beige Fur Coat with grey checkered chinos
A fur shearling coat and grey chinos are a nice casual combination in your wardrobe. A pair of brown suede boots with this outfit will elevate its stylish appeal.
Dark Brown Fur Coat with olive green trousers
Here is a look that pictures a dark brown shearling fur coat with an inner grey sweater, and olive green trousers. It's another choice that will give you a dressy yet informal appearance.
Brown fur leather jacket with denim jeans
This is another casual style you should consider if you're heading out with your friends in the very cold weather. Shearling Fur Jacket in light brown color with a white inner sweatshirt and blue denim below.

Variety of shearling fur leather jackets we offer
Jacketars offer classy and unique shearling fur coats for our customers. Let's have a look at a few of them
Men's V-bomber Lambskin Jacket, this fur jacket is made of pure lambskin which will give you a classy and moneyed look.
Men's Shearling Bomber Leather Jacket, If you want to give yourself a little bit of a cowboy vibe, this brown fur jacket is for you.
Men's Anchorage Fur Hooded Jacket What more could a hiker ask for? If you are planning for climbing mountains in bitterly cold weather, you should carry this black fur jacket with you.
Frequently Asked Questions
What if I am allergic to fur?
Many people feel they are allergic to Animal Fur Coats, but they are allergic to microscopic particles of dry animal skin, hair, feathers, or saliva. It is possible to say that it is primarily caused by unprocessed fur.
What type of fur is best for a coat?
Otter, beaver, and mink are the most durable, with raccoon, coyote, and marten not far behind. Sheared, plucked, or dyed furs have a shorter lifespan than natural furs.
How do I choose a fur coat?
The fur should be silky and shiny, with natural markings that are consistent. It should feel smooth and soft to the touch.
Can you wear a fur coat every day?
Leather fur coats were once considered a luxury item, but as time progressed, they grew more commonplace.
Is a fur shearling jacket heavy?
Normally, a Shearling Jacket feels heavy and strong, but ours make you feel as though you're being held. They are comfortable to wear, don't weigh you down, and have a cut that allows you to layer endlessly underneath.