Choose your gift for the occasions
These days, choosing the ideal present is like discovering a pearl in an endless sea. Most of the time, we are at a loss for what to get for our loved ones and are standing at a crossroads. To address this issue, we created this category where you can find the top gift suggestions for family, friends, men, and women.
Everyone has their own preferences, so it can be challenging to choose a thoughtful gift that would make everyone pleased. There are many occasions that call for special gifts, and we make it simple by compiling guides like those for Mother's Day gift suggestions to make your mother smile and let her know you haven't forgotten her, Father's Day gift suggestions for your dedicated father, wedding gift suggestions for your friends, wives, and husband, birthday gift suggestions for friends, family, and children, office gift suggestions for coworkers, corporate gift suggestions for your boss, Christmas gifts, and many other unusual gift ideas that will definitely make someone smile.
The ideal gift is one that is useful and can be used frequently. With so many options available to you, like watches, cufflinks, and wallets, you won't have any trouble selecting something that works. Winter is coming and jackets are also the best option let's discuss outfit-related gift items. This guide will help you to find the best solution.
A leather jacket is a traditional, ageless Christmas present for both sexes. It is the ideal gift for any celebration, including Christmas, Father's Day, anniversaries, and birthdays.
Men's leather jacket
The most popular gift for men is a leather jacket since jackets has both fashionable and useful. Additionally, they are adaptable; you may dress them up or down based on your plans and activities.
Women's Leather Jacket
Within a few decades, women's leather jackets have become much more reputable and well-known in the fashion world. The fact that designs and fashions are constantly evolving keeps women loyal to the jacket because it is the only article of clothing that goes with every type of woman's dress. Indeed it is a good choice for a gift.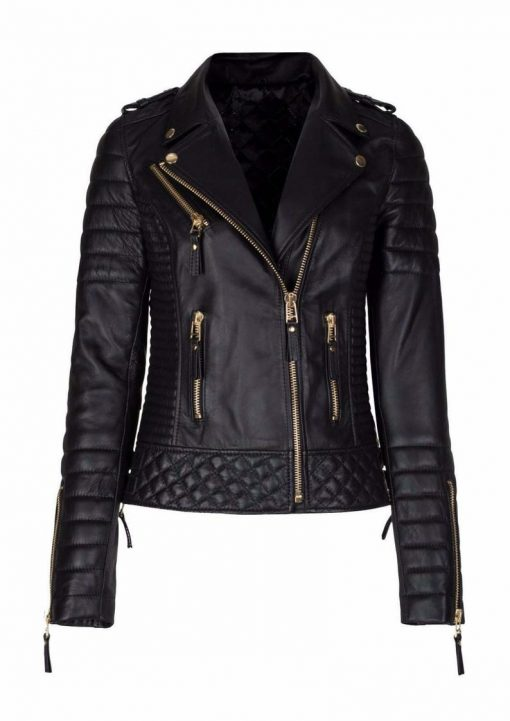 Men's Blazers
The coat is a traditional and enduring holiday present for men. It's the ideal present for a spoiled person. The benefits of giving a Blazers gift are discussed along with some advice on how to choose the best one.
Women's Blazers
Is she your favourite human being there is? If so, coat is the ideal present for her!
Given that it is leather, it will keep her warm and make a stylish statement in the process. It's a wonderful way to express your gratitude to someone you care about.
Men's Bomber Jackets
Using a stylish men's bomber leather jacket as a business present is an original idea. Depending on your needs, you can choose to be as artistic or as simple as you wish; the alternatives are limitless, and leather comes in the broadest variety.
Women's Bomber Jackets
Everyone frequently wears bomber jackets in the cold, although they may be worn all year long. They are well-liked as gifts for girls since they go with everything, including jeans, slacks, shorts, and jeans, and they can be dressed up or down depending on the situation.
Explore our website if you're seeking more gift options; you'll undoubtedly find the ideal selection. Jacketars is the top fashion retailer. We offer a wide range of products, and last but not least, we sell high-quality goods at affordable prices. So don't be late and purchase the best jackets for your loved one.