LEATHER QUALITY FROM US
Our major objective is to offer perfect, naturally fitted, fashionable leather jackets of the highest caliber. Before being delivered to the customer, each order travels through a number of production divisions.
The type of material we use, the manufacturing method, and the overseas shipping of leather jackets are all things that our customers need to understand.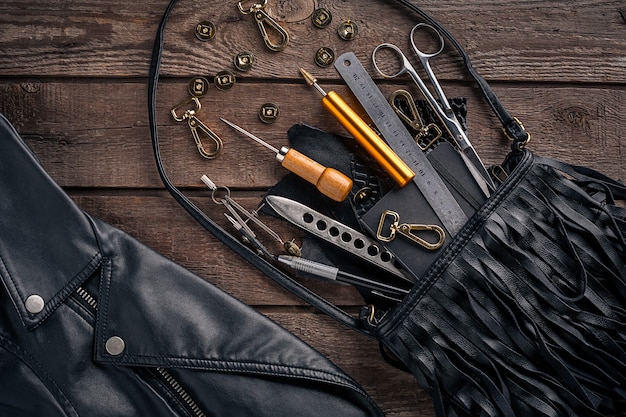 QUALITY AND CRAFTSMANSHIP WITH CARE
By providing the highest quality sustainable leather products in a range of styles, Jacketars has maintained the integrity of its products with respect to its mission.
About sustainable leather and how our products are made, we are frequently questioned. In order to make fashion more sustainable, we would thus glad to inform you about the methods we use to procure leather.
Sustainable leather was initially thought to be an oxymoron, but it is now a reality due to improvements in the supply chain.
DESCRIBING LEATHER QUALITY
Local farming produces sustainable leather as a byproduct, therefore the cattle were not kept specifically to produce leather goods. In fact, leather is regarded as sustainable when it uses resourcefulness and waste-prevention techniques. When the hide is not needed, it is usually either burned or thrown out, which is bad for the environment.
Our leather comes from regional suppliers who care for and are gentle with their animals. We also give farmers fair trading prices. Our leather is sourced from domestic farm animals, therefore it has no effect on the environment. Additionally, because our items are handmade, the production method is sustainable and low-impact.
Also, we support treating our workers ethically when they handle leather products. It includes everything, including offering them a secure workplace and paying them fairly. Jacketars is defined by sustainability and ethics, which ultimately contributed to its success.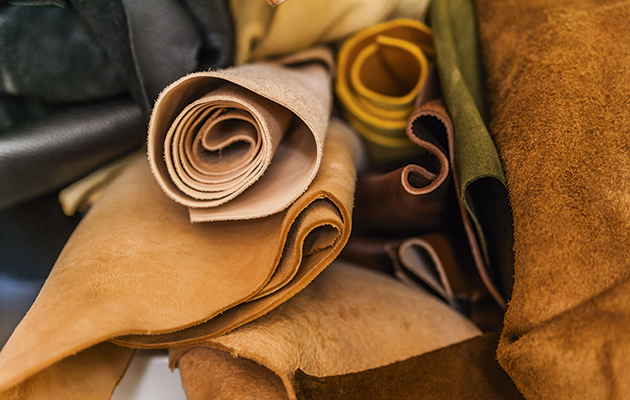 Our stable supply chain and ethical practices
We want to promote fashion on purpose, the notion that style need not necessarily be about design. It is also a tale about how it is possible to advance society and the environment without sacrificing excellence and style.
As the Jacketars supply chain is planned with best practices in mind, we create outstanding, stylish items while using environmentally friendly techniques, sourcing sustainable leather, and treating employees ethically.
"ECO FRIENDLY LEATHER" – WHAT IS IT? WHAT IS THE ENVIRONMENTAL IMPACT OF LEATHER?
Leather that comes from sources including plants, woodlands, and man-made materials is referred to as "eco-friendly" leather.
This so-called eco-friendly leather has the drawback of not being sustainable. Due to its non-animal origins, it requires chemical processing, producing significant industrial waste. Second, because it isn't durable, you'll have to buy more frequently, which increases the amount of garbage produced annually.
In terms of ecological, cultural, and economic sustainability, sustainable leather more accurately sums up our brand philosophy. Real animals that were farmed locally for food are used to produce our leather. We support our goods because they are long-lasting and produced using the best environmental techniques, such as a natural local tanning process that reuses water.
COMMITMENT OF JACKETARS
We are dedicated to enhancing the world through moral business methods and environmentally friendly clothing. In the area, real animals are raised for food and used to produce our leather. We collaborate closely with cow farmers to make sure they receive fair payment for their leather.

Excellent Material
Our manufacturing and quality control procedures guarantee that we only produce authentic leather goods of the highest calibre.

Distinctive Designs
We put a lot of effort into creating fresh, notable designs so you can select the one that's exactly suitable.
Pocket Friendly Price
While employing expert craftspeople and high-quality materials. We want want you to be able to afford our products.