Why you should have a Bomber Jacket In your Wardrobe?
A Bomber Jacket is a short (torso) jacket with a ribbed waistband and cuffs that match. It usually features a zippered front and four usable pockets on the top and sides.
Almost everyone wears a bomber jacket during winters but why is everyone running after them, and for how long people have been wearing them? It's because of how stylish yet informal they are and are's more durable than fabric, don't feel as heavy as fur jackets, and still look beautiful without breaking the bank.
So let's jump into when these jackets first came in.
Military Bomber Jacket, the first bomber jacket that came in
'Bomber jackets,' as we now know them, were initially called 'flight jackets,' and were devised by the US Army Aviation Clothing Board in 1917 to keep WWI pilots warm in the early fighter planes' uninsulated, open-air cockpits. This Military Bomber Jacket had a cropped length, looser arms and shoulders, ribbed waistbands, and cuffed sleeves, among other features.
Types of Bomber Jackets
If you think that the Men's Bomber Jackets are only manufactured in the same polyester fabric then you are mistaken. Here are some different types of bomber jackets you must not know.
Varsity Bomber Jacket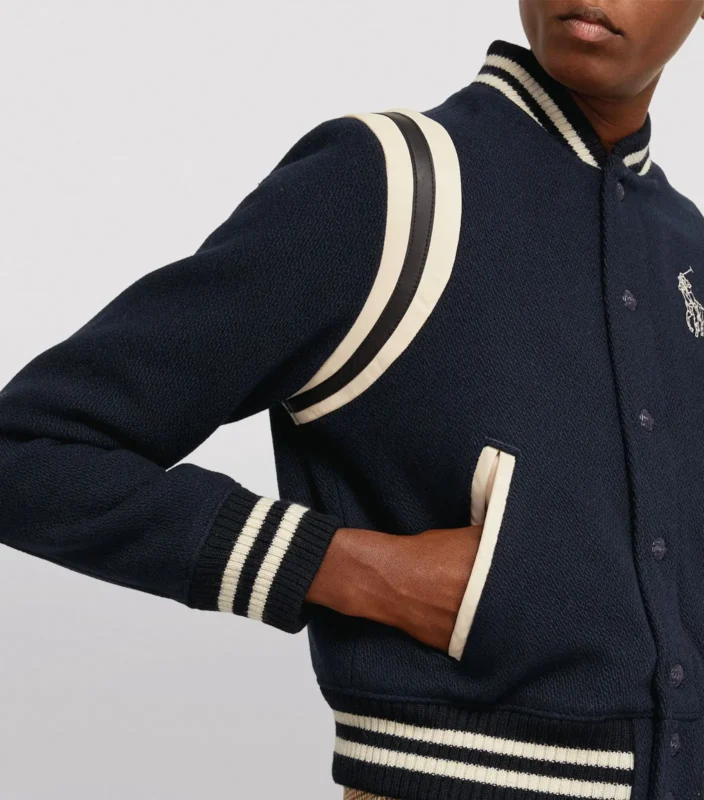 If you're shopping for a Men's Varsity Jacket, make sure it's adaptable enough to work with any outfit, whether formal or casual. The varsity jacket has a tricot waist, cuff, and collar band that not only give it a classic aesthetic but also makes it stand out wherever you wear it.
Nylon Bomber Jacket
A Nylon Bomber Jacket is typically made from nylon fabric. The best advantage of this material is that it will keep you warm even in subzero temperatures.
Polyester Bomber Jacket
The Polyester Bomber Jacket is made of synthetic fibres which are naturally hydrophobic, wrinkle-resistant, UV-resistant, mildew-resistant, stretchable, shrinkable, and generally easy to care for.
Leather Bomber Jacket
If you want to carry an elegant look and don't want to dress formally then you should check out the men's leather bomber jacket. If you are buying a leather bomber jacket make sure the material smells like pure leather and should feel like it too.
Suede Bomber Jacket
A Suede Bomber Jacket could be a man's exemplary option in his wardrobe. The difference between this jacket is it is made up of the inside of the animal's skin.
Bomber Jacket with Fur
This Fur Leather Bomber Jacket is commonly made from real leather or synthetic leather with the addition of fur to its collar
How to style with a bomber jacket
Some people find a bomber jacket boring but this is only because most of them don't know how to style them. But here we are going to tell you about how differently you can carry different types of bomber jackets differently.
Olive Green Bomber Jacket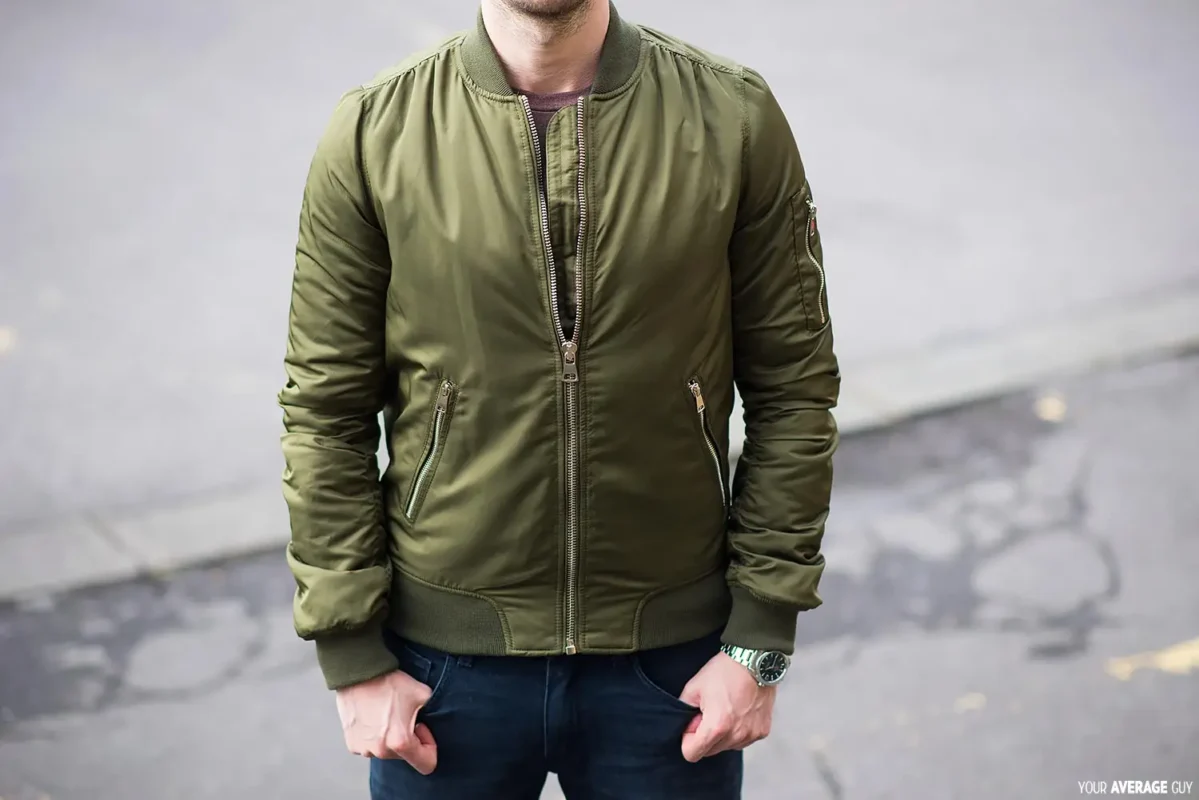 The Olive Green Bomber Jacket looks glamourous if you pair it up with a white shirt underneath and black chinos.
White Bomber Jacket
Although White Bomber Jackets are uncommon, they may make a powerful statement. These are ideal for spring, with a distinct but not overbearing style. Because the colour is neutral, the white bomber jacket has a lot of adaptabilities and can be worn with a lot of other colours. White bombers are recommended to be worn with lighter pieces like as tan chinos, soft blue jeans, or even white sneakers.
Black Bomber Jacket
Black, as is usually the case, is the secure, sleek option. It does look sleek so it makes the Black Bomber Jacket versatile. It goes well with a variety of outfits. Black nylon bombers appear more firm, while black leather bombers are ideal for tight ensembles
Red Bomber Jackets
If you want to be in style at all times, the Red Bomber Jacket is a wise decision. It is more fashion-forward and creates a larger statement when compared to other shades. Underneath, wear this jacket with black chinos and a black shirt. White shoes are a great way to finish off this attire.
Frequently Asked Questions
What colour bomber jacket should I get?
Bomber jackets in brown and black go with practically every outfit. If you're acquiring your first bomber jacket, these colours are the best to go with. bomber jackets come in a variety of hues; if you think a certain colour looks good on you, go for it.
Is a flight jacket the same as a bomber jacket?
Yes. They were originally made by The US Army Aviation Clothing Board and were named 'flight jackets' in 1917 to keep WWI pilots warm in the uninsulated, open-air cockpits of early fighter planes.
Can we wear the bomber jacket in summer?
You can wear bomber jackets in the summer if you choose one made of cotton, nylon, polyester, denim, or another fabric that can withstand hot and humid conditions.